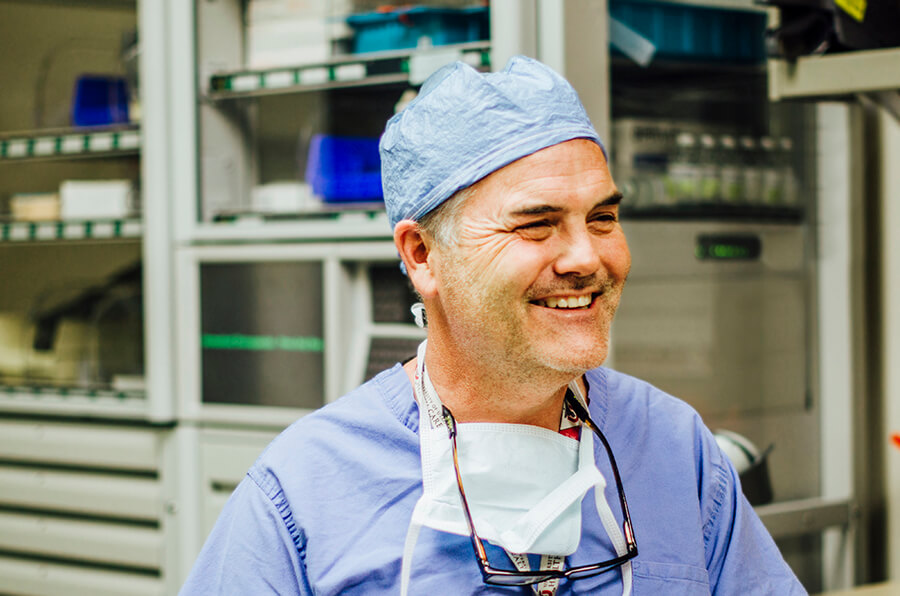 Dr. Runnels is the founder, inventor, and driving force behind Through The Cords. He is an Associate Professor of Anesthesiology at the University of Utah. He was fellowship trained as a cardiothoracic anesthesiologist at Cambridge University in the UK and has extensive experience in difficult airway management in both high resource and low resource settings. In 2015, he returned to his practice at the University of Utah after a three-year sabbatical teaching in Africa. He spent one year in Guinea on the surgical hospital ship Africa Mercy, and two years as faculty at the National University of Rwanda. He is focused on decreasing the costs of and simplifying difficult airway management with the long term goal of increasing access to surgical care in developing countries.
Board Member and Key Business Advisor
Troy is a co-founder, officer, and director of multiple startup companies that have attracted over $500 M in capital. Those companies include Transworld Telecommunications, which was sold to Sprint in 1998; Convergence Communications, which was sold to Lockheed Martin in 2005; and EPM Mining Ventures, which is listed on the Toronto Venture Exchange. He has served as the VP of investor relations and corporate communication for American Stores Company, a NYSE listed company, the director of mutual fund operations for Wasatch Advisors and deputy chief of staff to the Mayor of Salt Lake City. He graduated from the University of Utah in 1982 and was named the Ernst & Young Entrepreneur of the Year in 2000, a v100 Technology Leader in 2008, Best in State Educational Administrator in 2009 and received the 2014 Governor's Medal for Excellence in Science and Technology.
Board Member and Key Business Advisor
For over 20 years, Corey has cultivated expertise in strategic planning and implementation of organization transformation, project management, and technical solutions that have created value and provided operational improvement for the clients he has served. He received a degree from the U.S. Coast Guard Academy, an MBA from the University of Chicago's Booth School of Business, and is a certified Scrum Master and Project Management Professional (PMP)
He is a Founding Partner at the Consulting Firm JPI in Washington DC. Corey is responsible for growth and development of critical process improvement and performance management initiatives across both public and private sectors.
Board Member and Key Business Advisor
Mr. Dear started his career as a consultant with Electronic Data Systems, where he served in the oil & gas sector and consumer packaged goods industry. After graduate school, Mr. Dear worked with Booz Allen & Hamilton, consulting on strategy and operations for a broad mix of S&P500 clients, ranging from consumer packaged goods to commercial aircraft engines and the music industry. After 10 years of consulting, Mr. Dear transitioned to become President of an internet software startup in 1999. He continued as an entrepreneur, building a series of profitable private ventures over the next 20 years. Mr. Dear now serves as President of one operating company and Managing Partner of two real estate holding companies. He holds a Bachelor degree in Economics from University of Texas, and an MBA from Columbia University.
Through The Cords Changing The Future By Design
By harnessing the unique pressures of the developing world to spur innovation in design, product development, and marketing; difficult airway management methods and equipment can be brought to market that are appropriate, desirable, and profitable regardless of where in the world it is marketed.
The business model utilized is that of "Disruptive Innovation" championed by Clayton Christensen at Harvard. The idea is to use the design and economic pressures found in the developing world to produce a desirable and profitable difficult intubation system, go through the early iterations in a low regulatory cost environment, and then introduce the equipment into the developed markets.
The Toyota Corolla was designed and produced by pressures in developing Asia. The American auto industry could not adjust to the new market of economy cars demanded by the 1970s oil crisis. The ramifications of the introduction of the Toyota Corolla are still felt today. Similarly, it is likely that large established medical device companies will have a hard time responding to the low cost medical environment that looks to be coming in the future.
Managing airways and training anesthesia providers in low resource settings produces a unique set of pressures. The drive for simplicity, ease of use, low tech and durability is intense. During a 3-year sabbatical in Africa, Dr. Runnels experienced just such pressures. While serving with Mercy Ships in West Africa and the National University in Rwanda he managed hundreds of extremely difficult airways in low resource settings with local anesthesia providers.
The current gold standard for management of difficult airways in the developed world remains fiber optic intubation. The expense and fragility of fiber optic equipment, as well as the necessity of a high degree of provider skills means this 'gold standard' is not an option in low resource settings.
Is there a better way to manage difficult airways? Living on a ship and managing so many difficult airways gives one both the time, focus, and numbers to solve such a problem.